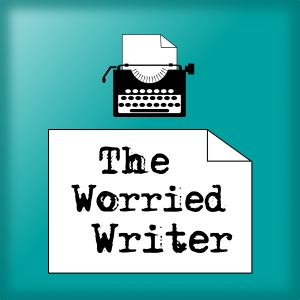 For over 5 years I have run a free monthly podcast called The Worried Writer. While I am taking a break from producing the podcast at the moment, the backlog is well worth a listen! Guests so far have included C.L. Taylor, Julie Cohen, Miranda Dickinson, Catherine Ryan Howard and Mel Sherratt.
Most writers I know create their work despite being worried, anxious or distracted, and I thought it might be useful to talk about those things in an open and supportive way.
The podcast is stuffed with advice to help you overcome self-doubt, fear and procrastination, as well as the reassurance which comes from knowing you are Not Alone.
In every episode, I grill an author (nicely!) about their own creative and psychological battles, bringing you their top tips for getting the work done.
Episode back-list, shownotes, and other resources are available at www.worriedwriter.com or you can subscribe in iTunes or Stitcher (or your preferred podcast app).
For more of my thoughts on writing and publishing, you can look through the relevant posts on this blog here.
Plus, as a self-confessed writing advice addict, I've got a few book recommendations:*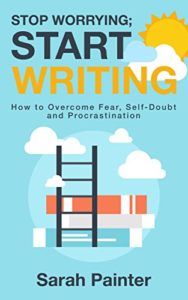 Stop Worrying; Start Writing: How To Overcome Fear, Self-Doubt and Procrastination by Sarah Painter
Ah-hem. My own book about writing. Getting my writing done is always a struggle over fear, self-doubt and procrastination. Over the years, I have changed my thinking, and developed tricks and strategies which have transformed my creative life. Stop Worrying; Start Writing is packed with my own hard-won advice and tips from some of my wonderful podcast guests.
'If Stephen King is your writing godfather then Sarah Painter is the writer's best friend – kind, honest and full of wisdom.' Annie Lyons, bestselling author of The Choir on Hope Street and Not Quite Perfect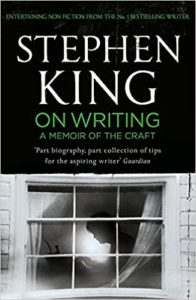 On Writing
 by Stephen King
This book got me started on my first novel and, perhaps more importantly, encouraged me to keep going and actually finish the damn thing.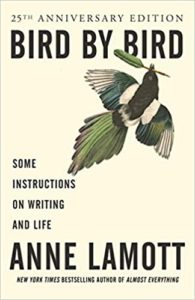 Bird by Bird: Instructions on Writing and Life
 by Anne Lamott.
Put writers together and sooner or later I guarantee this book will come up. It's beautifully written, encouraging, kind and wise.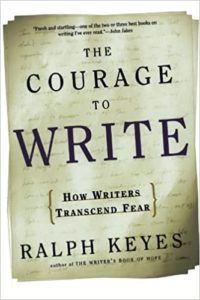 The Courage to Write: How Writers Transcend Fear
 by Ralph Keyes
I've lost count of the number of times I've read this book.
*These are affiliate links, but I will only recommend things I genuinely love/have found useful.