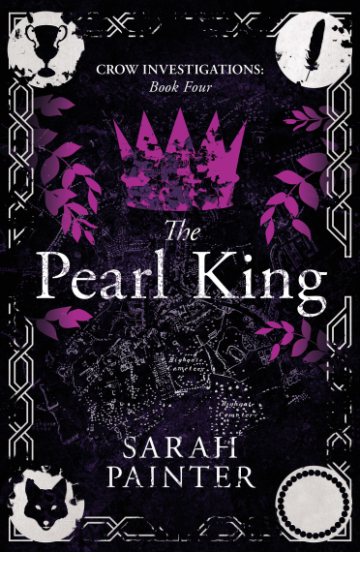 25th June 2020!
Available in:

Ebook, Paperback
OUT 25th JUNE 2020! Ebook available for preorder on Amazon
The Pearl King is the fourth book in my urban fantasy mystery series, Crow Investigations.
Tradition. Loyalty. Respect. Murder. Normal Family stuff…
Lydia is pulled into the Crow Family business by her shady Uncle Charlie. He has decided that Lydia needs to learn the truth about her infamous Family and to step into her role within it – whether she likes it or not.
After Lydia's wrongful arrest, her relationship with DCI Fleet is decidedly rocky, but when a teenage girl goes missing from Highgate Woods she must put aside her emotions and work the case.
Lydia is increasingly alarmed by Charlie's methods, but is trapped by loyalty. Then a direct attack on the Crows raises the tension between the Families to boiling point, and the mysterious Pearl Family step out of the shadows.
Can Lydia restore balance to the magical Families of London without losing her soul?
Book 1: The Night Raven
Book 2: The Silver Mark
Book 3: The Fox's Curse